Opportunities
»
Free Associate Membership
»
Request Information
Products and Services
»
Super Solo Ads
»
Instant Sales Extreme Traffic Package
»
12 Memberships FREE for LIFE
Free Stuff
»
Internet Marketing For Newbies
Free Traffic Packages
»
500,000 Mega Ad Credits
»
Promote To ONE Million
Brought To You By
Zoey-Red LeFey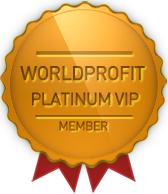 Published by: Zoey-Red LeFey on 05-Jul-19
The Ultimate Hard-Body Exercise

The Ultimate Hard-Body Exercise

Get a rock-hard body from head to toe, and ripped abs with this exercise!
A Look at the "Front Squat" (a surprising exercise not only for legs, but also rock hard abs!)
As you may have already discovered, the squat is at the top of the heap (along with other greats like deadlifts and clean and presses) as one of the most effective overall exercises for stimulating body composition changes (muscle gain and fat loss).
This is because exercises like squats and deadlifts use more muscle groups under a heavy load than almost any other weight bearing exercises known to man. Squats and deadlifts use hundreds of muscles throughout your entire body to move the load and also to stabilize your body while doing the drill.
Hence, these exercises stimulate the greatest hormonal responses (increasing fat-burning & muscle building growth hormone, testosterone, etc.) of all exercises .
To perform front squats :
The front squat recruits the abdominals to a MUCH higher degree for stability due to the more upright position compared with back squats . It is mostly a lower body exercise, but is great for functionally incorporating core strength and stability into the squatting movement. If you're doing front squats right, you'll feel a hard contraction in your abs during these.
It can also be slightly difficult to learn how to properly rest the bar on your shoulders. There are two ways to rest the bar on the front of the shoulders.
In the first method, you step under the bar and cross your forearms into an "X" position while resting the bar on the dimple that is created by the shoulder muscle near the bone, keeping your elbows up high so that your arms are parallel to the ground. You then hold the bar in place by pressing the thumb side of your fists against the bar for support. This technique is a bit tricky and you want to make sure to have the weight resting on muscle and not bone!
Alternatively , you can hold the bar by placing your palms face up and the bar resting on your fingers against your shoulders. For both methods, your elbows must stay up high to prevent the weight from falling. Your upper arms should stay parallel to the ground throughout the squat. Find out which bar support method is more comfortable for you.
Then, initiate the squat from your hips by sitting back and down keeping the weight on your heels as opposed to the balls of your feet . Squat down to a position where your thighs are approximately parallel to the ground, then press back up to the starting position. Keeping your weight more towards your heels is the key factor in squatting to protect your knees from injury and develop strong injury resistant knee joints.
Keep in mind – squats done correctly actually strengthen the knees; squats done incorrectly can damage the knees. Practice first with an un-weighted bar or a relatively light weight to learn the movement. Most people are surprised how hard this exercise works your abs once you learn the correct form.
You also need to use a good bit lighter weight on front squats compared to back squats. For example, personally, I use about 250 lbs for 8 reps on the back squat, but on the front squat, I need to be around 175 lbs for 8 reps, so a good bit lighter.
So there you have it... one the best exercises for both rock hard abs, and a rock hard body from head to toe! I could list a LOT more, but wanted to focus on front squats today as they are one of the most under-utilized.
Help spread health and fitness to your friends and feel free to share this article
Zoey-Red LeFey is the Owner of http://DirectOnlineBiz.com. Check us out anytime for marketing tips and a free subscription to our cutting edge newsletter.
Resource

Specials
»
Zoey-Red's Trendy Styles
»
Sokule
»
FREE Classifieds
»
Zoey-Red's eBay Super Store
»
Article Directory
»
Get 20+ Income Streams
»
Clickbank Super Store
My Affiliate Programs
»
Our BEST Programs